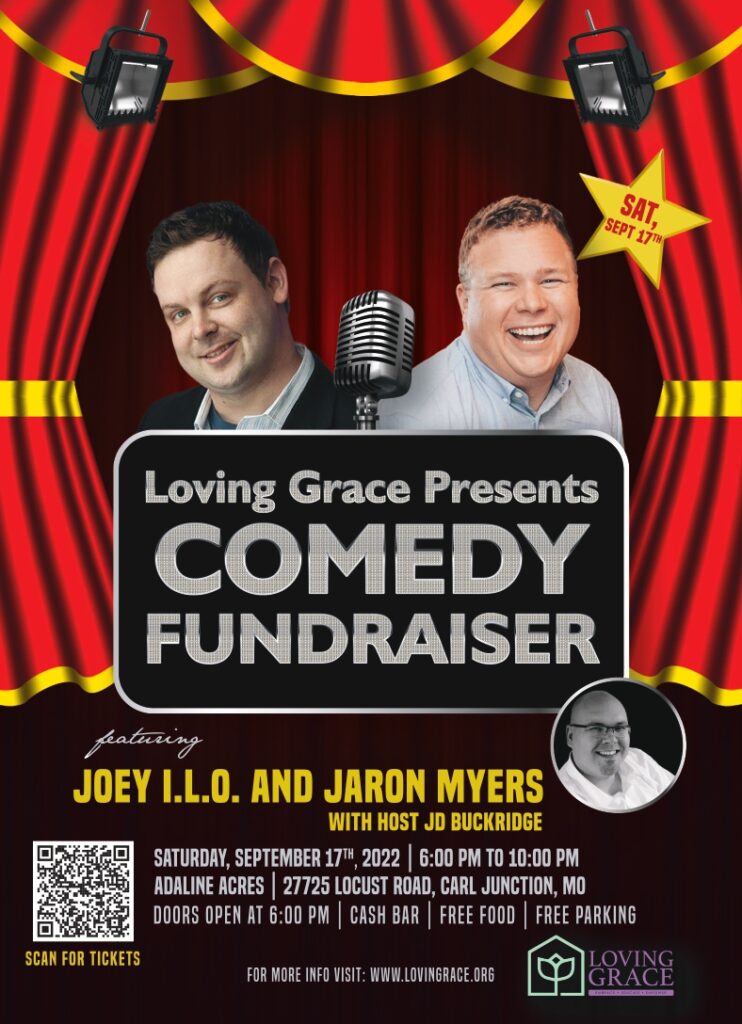 Comedy Fundraiser featuring Joey I.L.O. and Jaron Myers
When: Saturday, September 17th, 2022
Time: 6:00 PM to 10:00 PM
Where: Adaline Acres
Address: 27725 Locust Road, Carl Junction, MO
Doors open at 6:00 PM. Happy Hour. Food. Free Parking.
Support a Great Cause and Enjoy a Night Out!
Loving Grace is hosting our first ever Comedy Show featuring Joey I.L.O. and Jaron Myers! We will have food, happy hour a gift card grab and tons of fun! Doors open at 6PM!